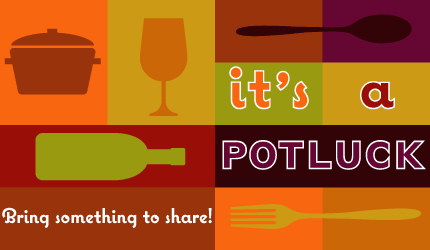 Better late than never! I know it's a bit last minute, but we'd like to get as many people as we can together this coming Saturday, 26 March, after the Open workout. We realize it's Easter weekend, so we'll kickoff the Open workouts a little earlier (8am) to ensure we are complete and able to start the potluck around 11am. Feel free to include friends and family, and stay as long as you like!
We have so much to celebrate and be thankful for and just want to wrap up the Open season and Whole Life Challenge together with all of you. Abby and I would also like to discuss the results of the survey you all participated in at the beginning of the year (thank you), and answer any questions you may have from it. We've also had several new faces join the team since the last potluck so it would be a great chance for everyone to continue to get to know the entire gym family.
We'll take care of the main portion of meat, and there will be a side dish signup sheet at the front desk. Please RSVP by email, Facebook, or face to face at the gym so we know how much to cook! Have a great week and we hope to see you all on Saturday!